I've decided to Sew for Victory! I realized that I had many patterns from my Grandma's stash, some of which *could* be 40's. I received a lot of children's patterns, and did find a "Truly Teen Style" pattern that I couldn't source a year on.
The problem with this pattern being used were a few.
1) Missing directions - at this point, I'm sure I could have figured it out, however, it noted the straps as being adjustable and that pattern piece sure did look small. I like having directions.
2) Not my size - the size 12 measurement are Bust-30, Waist-25, Hip-33.
Yes. I could have modified the tissue. I don't think I even need to explain this one though. I'll give you a hint: my measurements are much, MUCH different.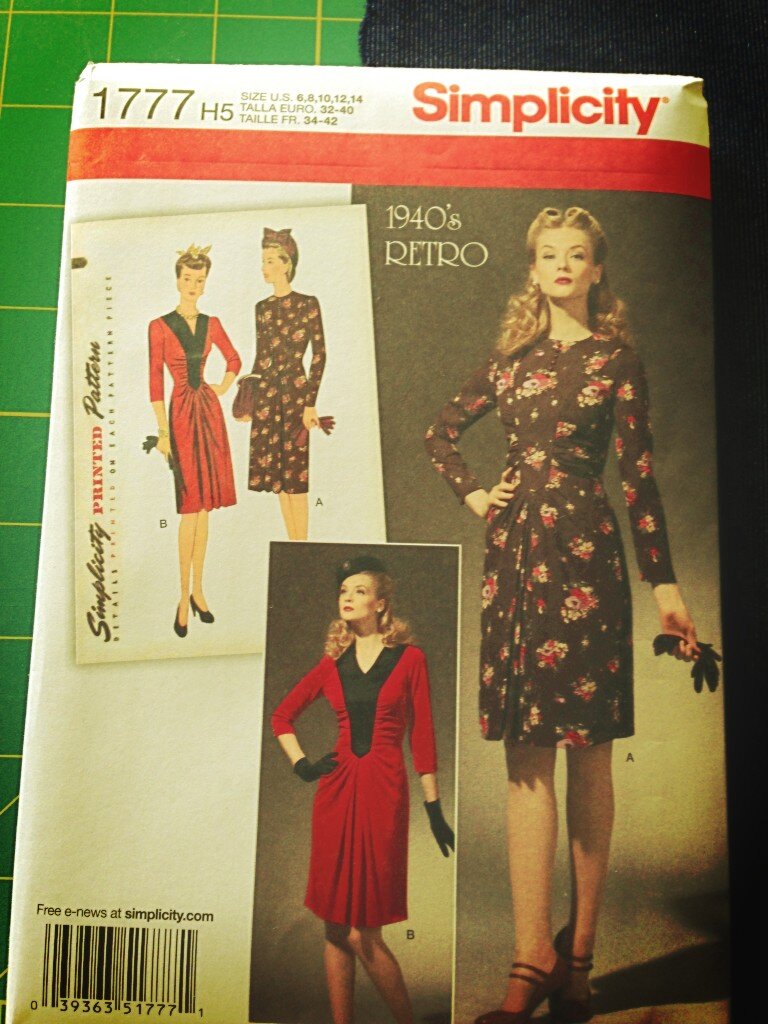 Enter Joann's famous $1 pattern sales and this Simplicity reprint of 1940's era dress! I've got plans, darlings!
The red bias binding here is only for color - I'm going to do red piping!!! My plan is to pipe along the bib insert seams and skip a contrast panel for view B. Here is my rudimentary photoshop mock up:
The white just shows the gathers and such, black didn't show very well with the polka dot background. Additionally, the polka dots are obviously going to be much smaller on the garment itself as you can see from the bias binding for scale above.
This is a little daring for me, but I think the red piping will give a bit of contrast and will allow me to learn something new. I've never used piping before!
Are you Sewing for Victory? If not, you should hop over to
Rochelle's
(and Lucille's!!!) blog and check out all of the resources she's compiled. I'm really excited!